SHRINE OF BLESSED BASIL MOREAU
This Friday, March 19, 2021, we wish you a very happy Feast of Saint Joseph!
Blessed Basil Moreau gave Saint Joseph as patron to the Brothers of Holy Cross.
The Shrine is celebrating this Feast with to Masses to Saint Joseph. A novena has been said from March 10 to 18 in preparation of his Feast Day.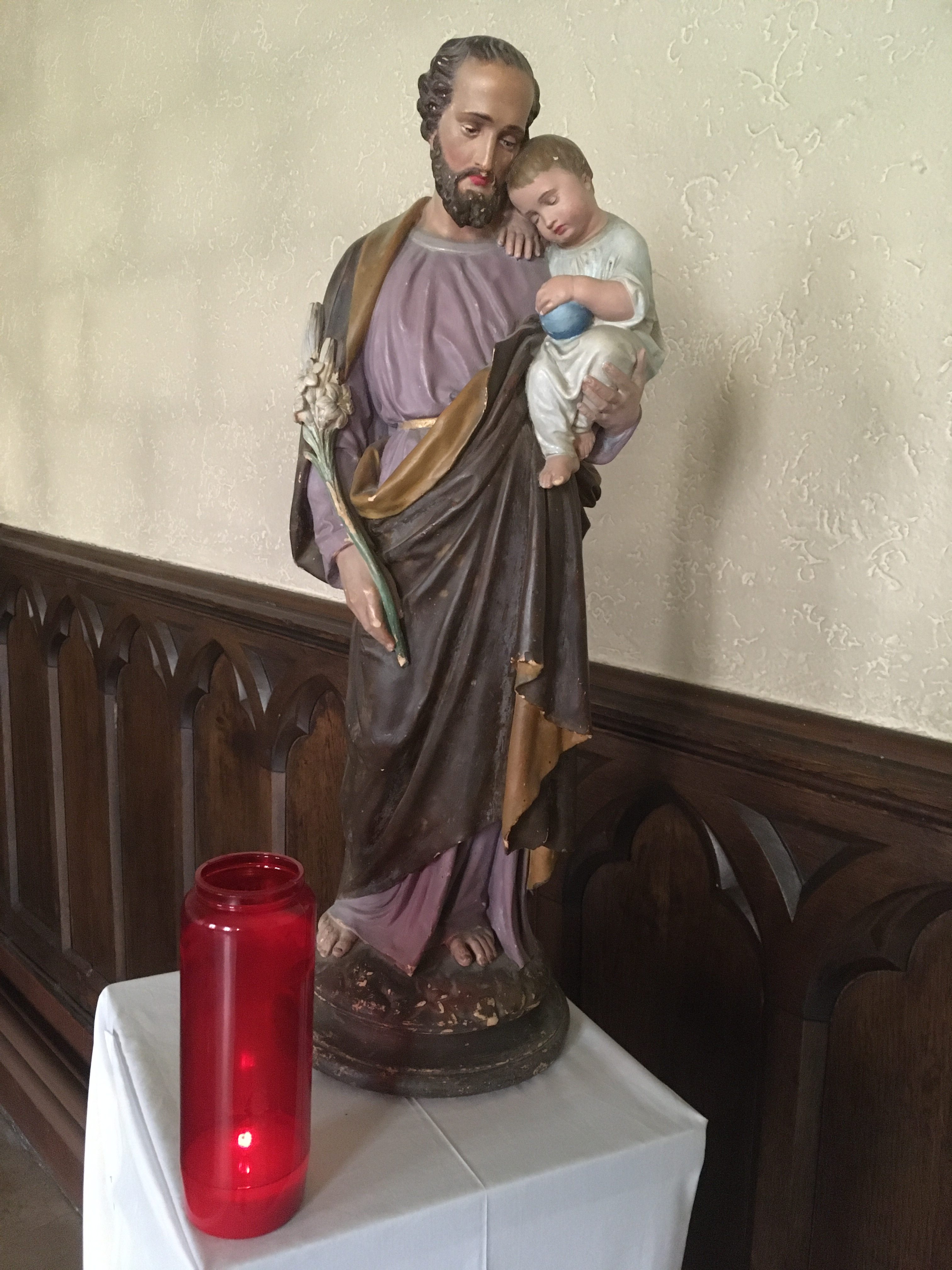 Pope Francis, with the publication of « Patris corde » (« With a father's heart »), proclaimed a « Year of Saint Joseph » (December 8, 2020 to December 8, 2021).
He also declared later a Year « Amoris Laetitia Family », opening Friday March 19, 2021, which will end on June 26, 2022, during the World Meeting of Families in Rome.
Saint Joseph, pray for us!
« Hail, Guardian of the Redeemer,
Spouse of the Blessed Virgin Mary.
To you God entrusted his only Son;
in you Mary placed her trust;
with you Christ became man.
Blessed Joseph, to us too,
show yourself a father
and guide us in the path of life.
Obtain for us grace, mercy, and courage,
and defend us from every evil.
Amen. »
Pope Francis
To see pictures of the celebrations of the Feast of Blessed Basil Moreau,
check our Facebook page: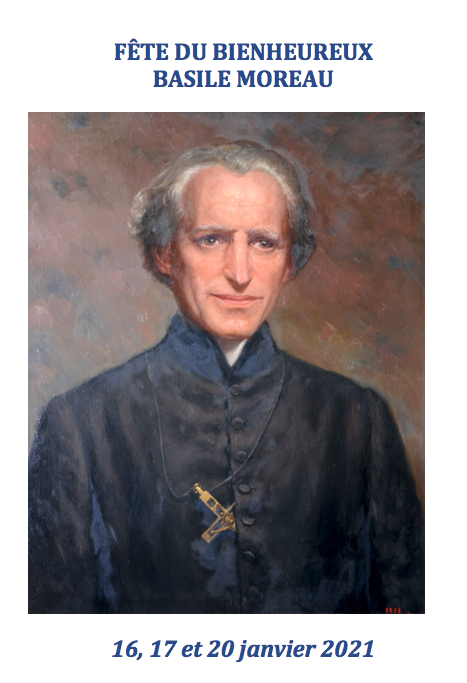 Due to the French government's announcements on January 14, 2021, including a 6pm curfew, the program is changed for Wednesday January 20th: Mass for Blessed basil Moreau will be held at the tomb at 9am, with lauds at 8:45am, and not at 6pm, as previously announced.
The Eucharistic Adoration that was to take place before the 6pm Mass is cancelled. Thank you for your understanding.