SHRINE OF BLESSED BASIL MOREAU
On 27 October, Fr. Paul-Elie Cadetwas officially installed as pastor of Notre Dame de Sainte-Croix and Rector of the Blessed Basile Moreau Shrine at a Mass celebrated by the Most Rev. Yves Le Saux, Bishop of Le Mans.
In a packed church with his parishioners, Fr. Cadet made his profession of faith and received the blessing of his Bishop. A member of the Pastoral Animation Team gave the parish key to the Bishop, who in turn handed it over to Fr. Cadet.
In his homily, Bishop Le Saux spoke fondly of his esteem for Blessed Basile Moreau, the Congregation of Holy Cross, and the Shrine.
Concelebrating the Mass were Fr. Robert Epping, Superior General, Fr. Romuald Fresnais, Superior of the Vicariate of France, Fr. Joseph Gonsalvez, Assistant Pastor, Fr. Luc Marie Bouvier, and Fr. Icemick Jean-Baptiste.
After the Mass, an apéritif was shared in the presbytery, which was followed by a lunch at the Solitude of the Savior, the Motherhouse of the Marianites of Holy Cross.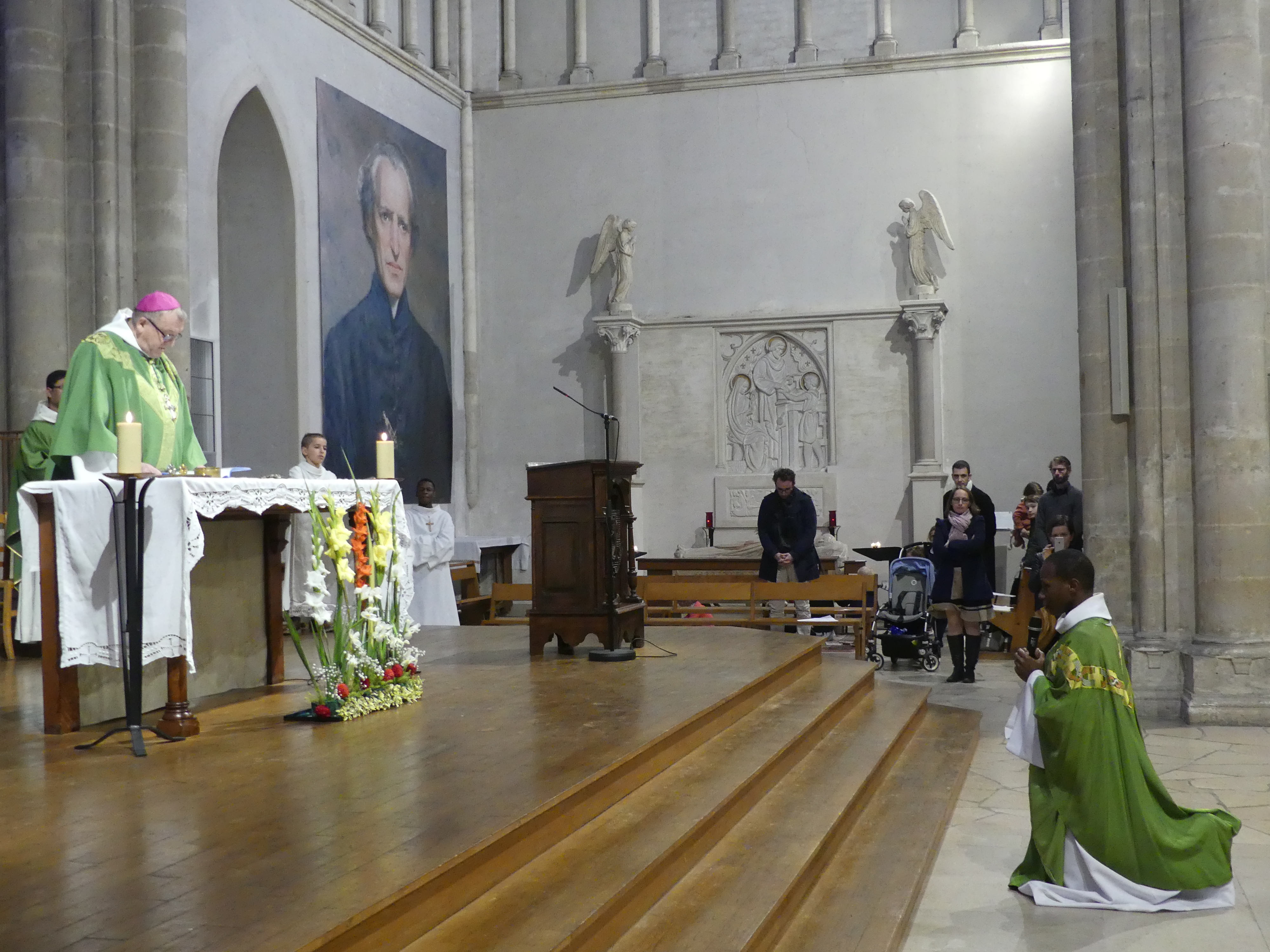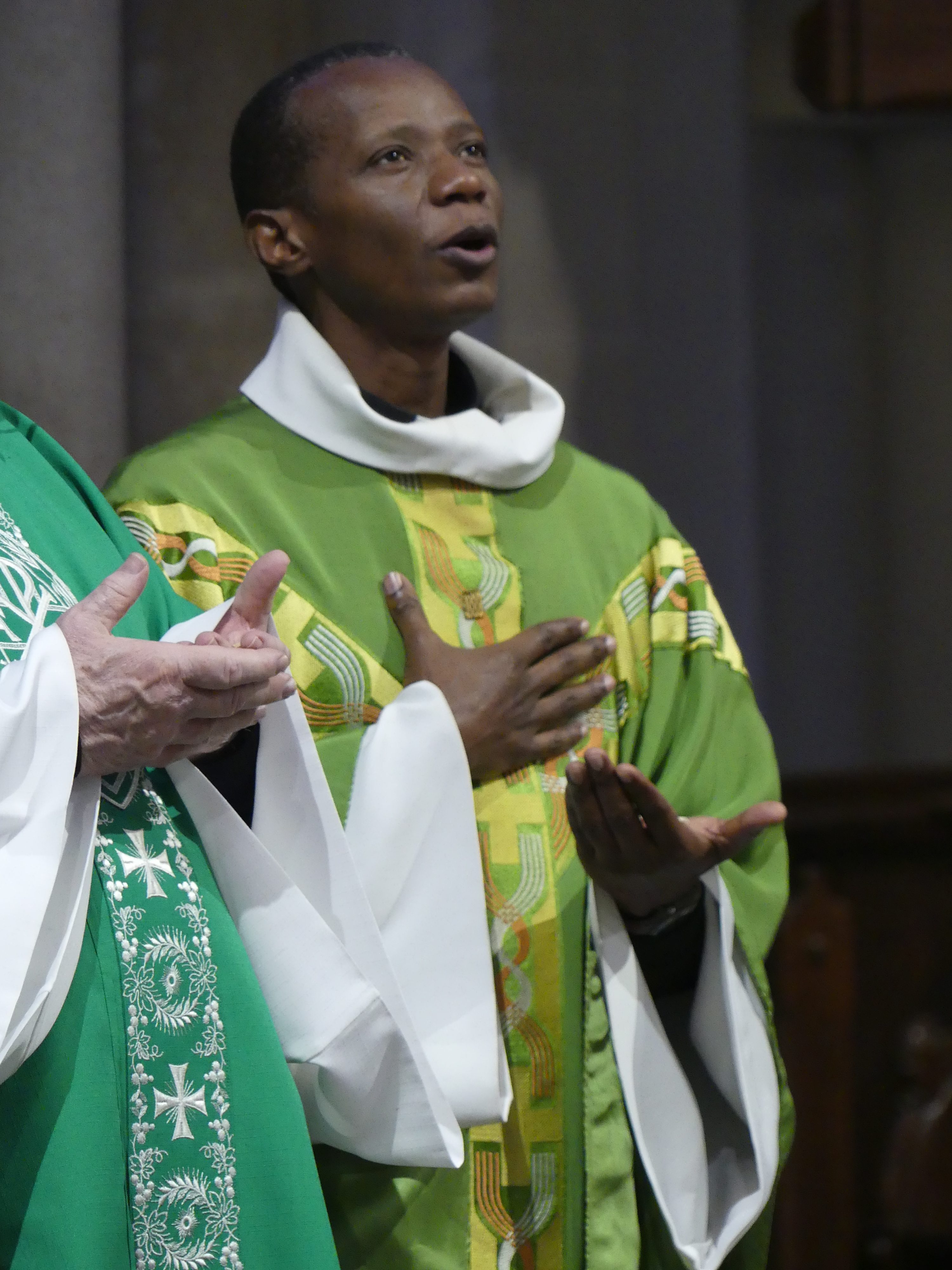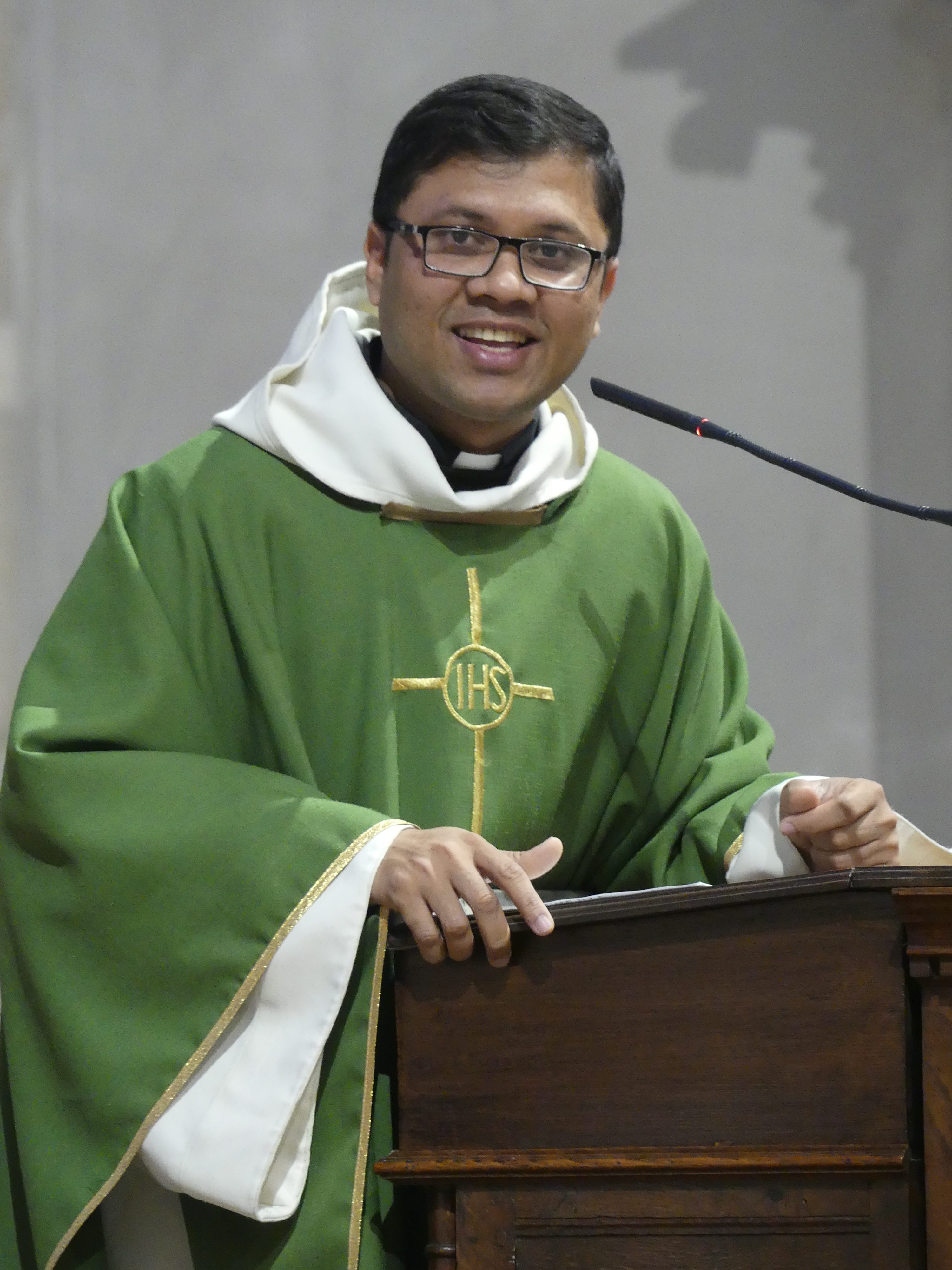 The Shrine had the joy to welcome two new groups of pilgrims that came to learn more about Blessed Basil Moreau last week: students from the University of Notre Dame du Lac (Indiana, USA), accompanied by Fr. John De Riso, csc, former rector of the Shrine, as well as employees from the University, accompanied by Fr. Gerry Olinger, csc.
The University of Notre Dame was founded by the fathers and brothers of Holy Cross in 1842, under the leadership of Fr. Edward Sorin. Pilgrims discovered the Shrine, of course, but also the Saint Julian Cathedral and the old city of Le Mans, the Solitude of the Savior, Laigné en Belin (birthplace of Fr. Moreau) and Ahuillé (birthplace of Fr. Sorin), before going to Chartres and Paris to continue their pilgrimage.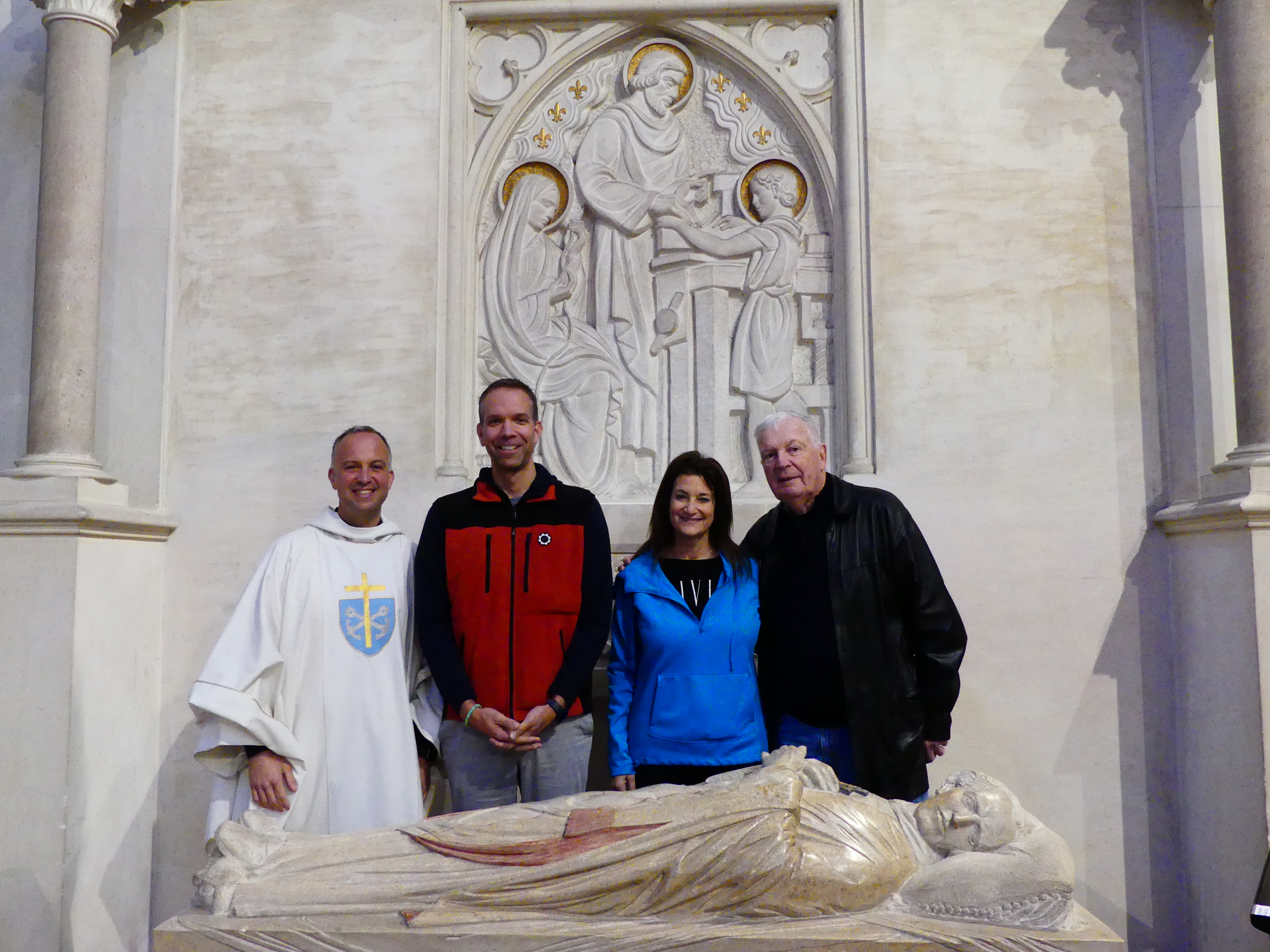 The Shrine was very happy to welcome Bp. Yves-Marie Péan, bishop of the diocese of Gonaïves (Haiti), Holy Cross religious of the Province of our Lady of Perpetual Help. He presided at mass last weekend and baptized young Dan Babin.
He came to France, invited by Fr. Romuald Fresnais, Superior of the Vicariate of France, to preside the 100thanniversary mass of the presence of Holy Cross at Notre Dame d'Orveau, in Nyoiseau (diocese of Angers).