SHRINE OF BLESSED BASIL MOREAU
It is with great joy that the Shrine welcomed students of Notre Dame High School, Sherman Oaks, CA. They came to discover the birthplace of the Congregation of Holy Cross and get to know better its founder, Blessed Basil Moreau.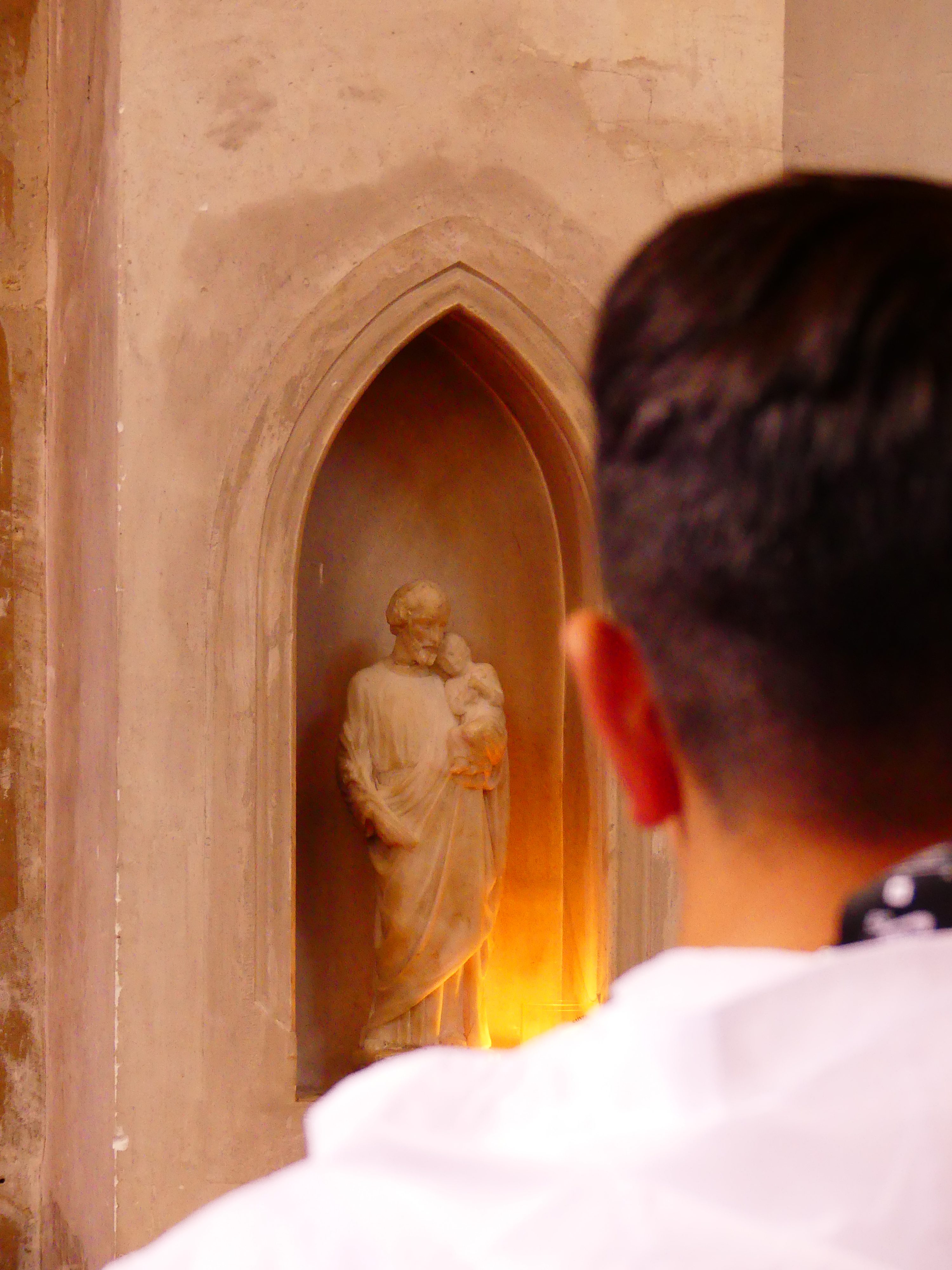 The Shrine of Blessed Basil Moreau has launched an appeal for donations in order to undertake several projects, including: the placement of a stone cross on the peak of the church (replacing one that was damaged during World War II), the installation of a bell (fabricated by the same Le Mans company that made the bells for the Basilica of the Sacred Heart at the University of Notre Dame), the putting in place of a new chapel entryway, the creation of a side chapel for the Sacrement of Reconciliation, and the installation of a new tabernacle in the choir of the church.
These projects are financed thanks to the donations of parishioners, pilgrims, and benefactors to the shrine, but we are still short of our goal. If you can help us get there, please contact us or select the tab "make a donation." All donations, whatever the amount, will be gratefully received. Thank you!
The Shrine of Blessed Basil Moreau was pleased to welcome the catechumens of the Diocese of Le Mans for the Rite of Election, presided over by Msgr. Yves Le Saux, bishop of Le Mans. The Rite of Election is a significant step for those who wish to be received into the Catholic Church. Present at the rite were numerous priests serving in the diocese of Le Mans, including Fr. John De Riso, csc, rector of the shrine and pastor of the parish of Our Lady of Holy Cross.
"It was not you who chose me, but I who chose you…" (John 15:16)