SHRINE OF BLESSED BASIL MOREAU
The Shrine will celebrate the feast of Blessed Basil Moreau on January 18, 19 and 20, 2020.
A novena will be said from January 10 to January 18 in preparation of the celebrations during morning masses (9 am, except on Sunday January 12: mass at 10:30 am).
Saturday January 18: The Chaplet of the Seven Sorrows of Our Lady will be prayed at 3:15pm at the Solitude, home of the Marianites of Holy Cross (35 rue de la Solitude).
Sunday January 19: Mass at 10:30 am at the Shrine, followed by a meal at the Maison Saint-Julien. Solemn vespers at 5:00pm at the Shrine.
Monday January 20: lauds at 8:45 at the Shrine, followed by a mass for Blessed Basil Moreau.
A very happy New Year to all, we keep you in our prayers!
Albert Valverde is a student at Saint Edward's university (Austin, Texas), founded by the Congregation of Holy Cross. He is spending a semester in Angers, France.
He seized the occasion to come to Le Mans to visit the Shrine of Blessed Basil Moreau and interview its rector, Fr. Paul-Elie Cadet, about the traditions of the Congregation of Holy Cross and its legacy all around the world.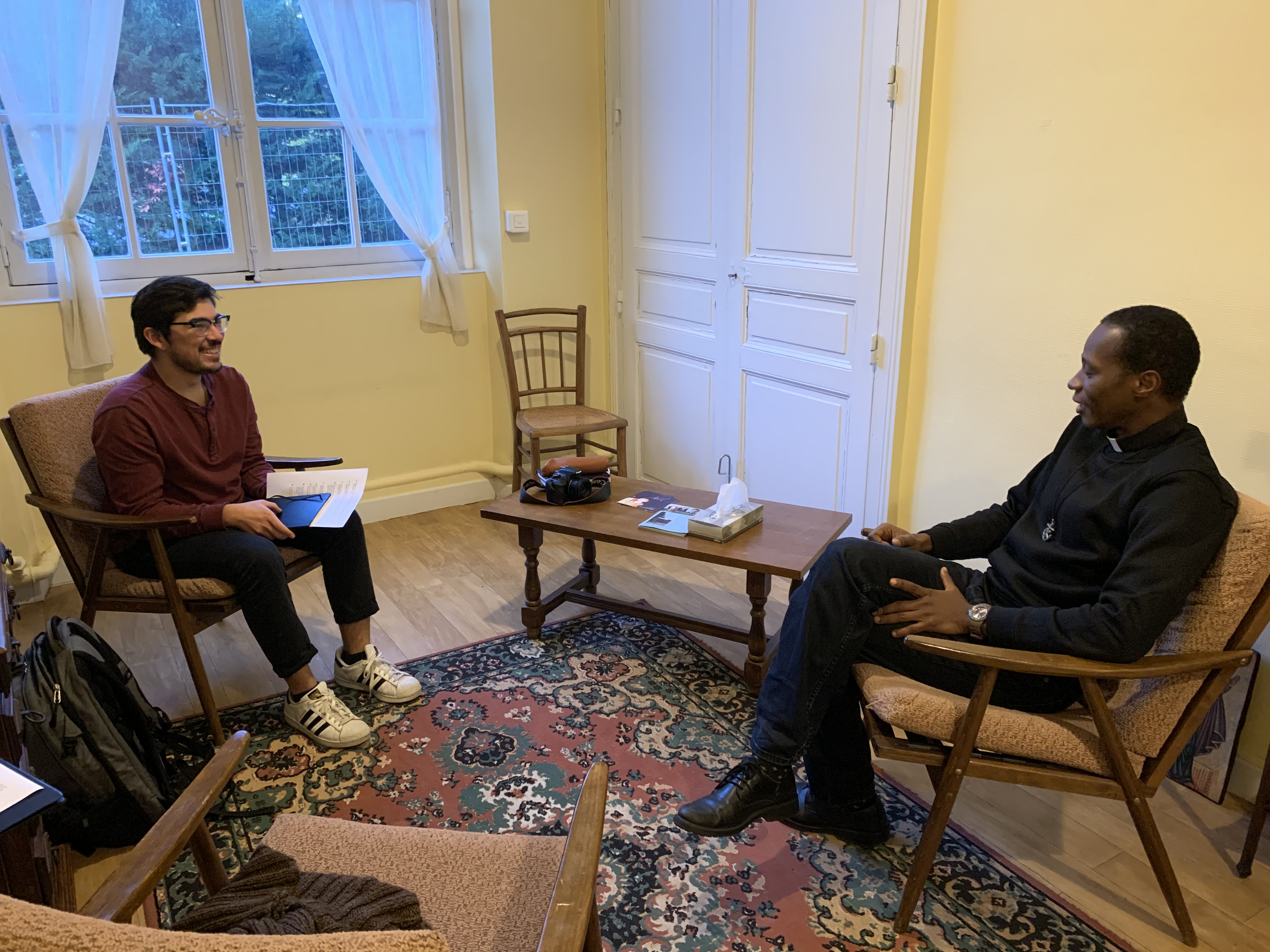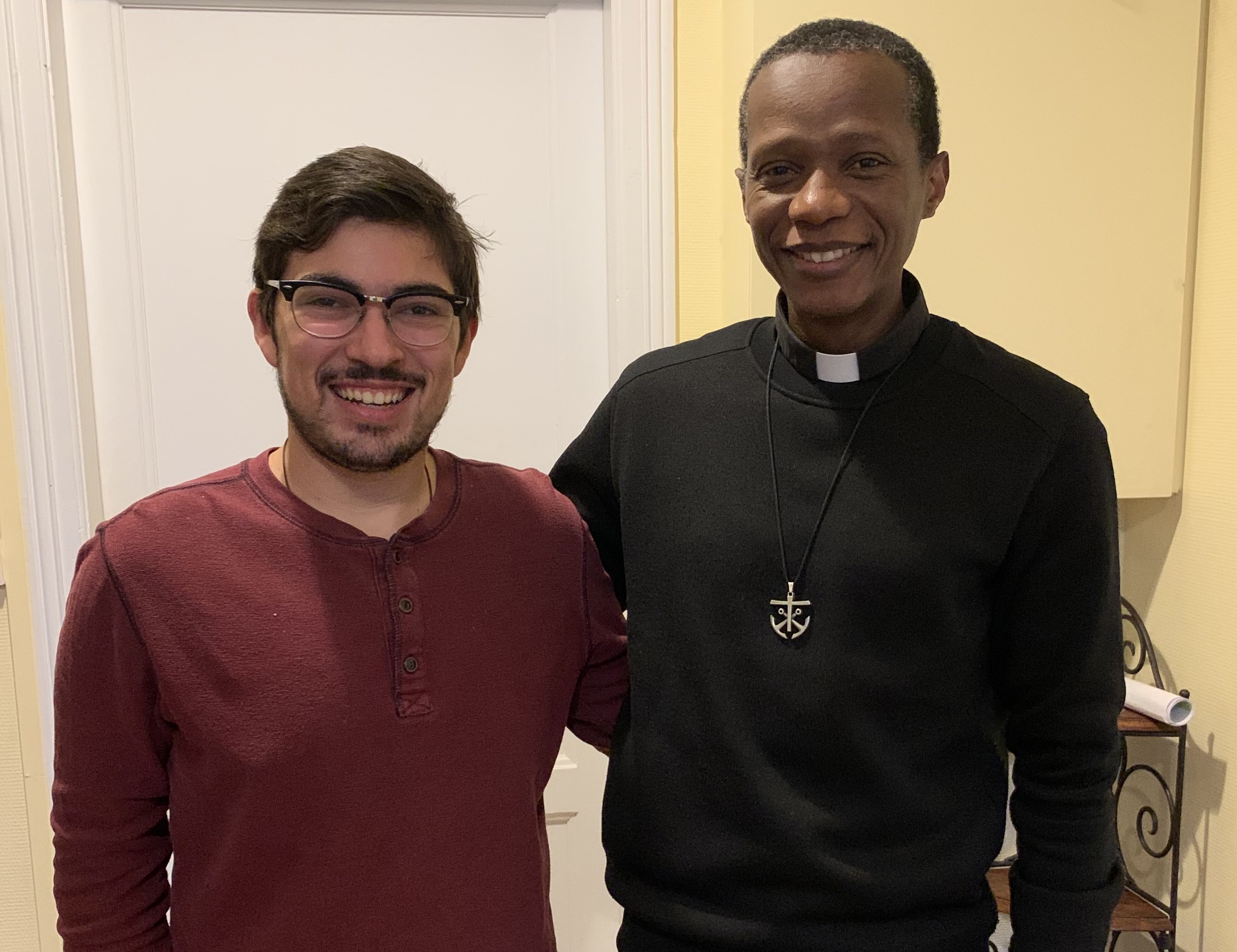 On 27 October, Fr. Paul-Elie Cadetwas officially installed as pastor of Notre Dame de Sainte-Croix and Rector of the Blessed Basile Moreau Shrine at a Mass celebrated by the Most Rev. Yves Le Saux, Bishop of Le Mans.
In a packed church with his parishioners, Fr. Cadet made his profession of faith and received the blessing of his Bishop. A member of the Pastoral Animation Team gave the parish key to the Bishop, who in turn handed it over to Fr. Cadet.
In his homily, Bishop Le Saux spoke fondly of his esteem for Blessed Basile Moreau, the Congregation of Holy Cross, and the Shrine.
Concelebrating the Mass were Fr. Robert Epping, Superior General, Fr. Romuald Fresnais, Superior of the Vicariate of France, Fr. Joseph Gonsalvez, Assistant Pastor, Fr. Luc Marie Bouvier, and Fr. Icemick Jean-Baptiste.
After the Mass, an apéritif was shared in the presbytery, which was followed by a lunch at the Solitude of the Savior, the Motherhouse of the Marianites of Holy Cross.