SHRINE OF BLESSED BASIL MOREAU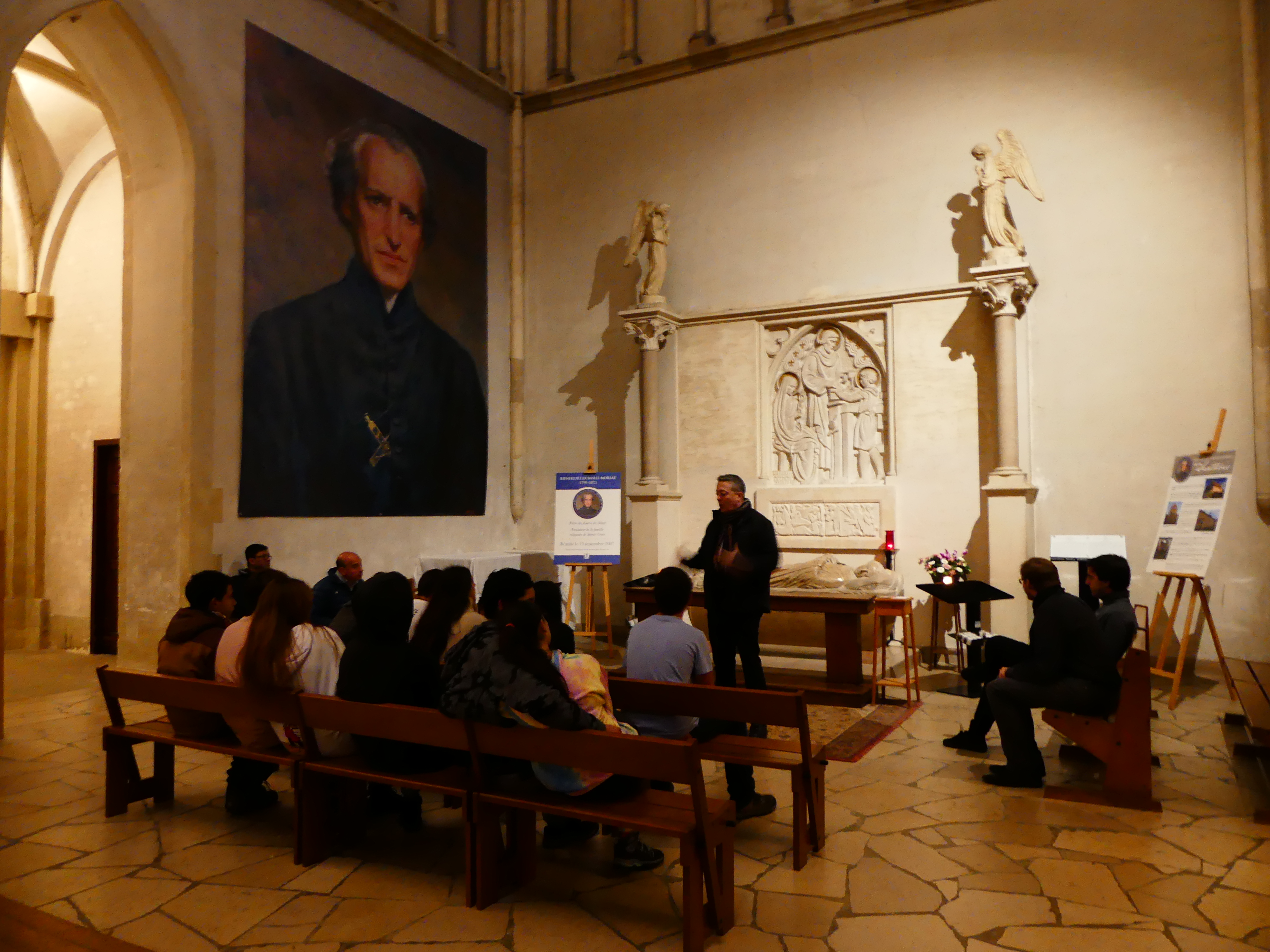 The Shrine of Blessed Basil Moreau was glad to welcome students and members of the pastoral ministry (deacon Michael Thomas, csc, and Bernardo López) from Saint George's College, an apostolate of the Congregation of Holy Cross in Santiago, Chile. The students spent two days of pilgrimage in Le Mans, learning about the life and witness of Blessed Basil Moreau and discovering the origins of the Congregation of Holy Cross. Highlights of the pilgrimage included prayer at the tomb of Father Moreau and at the Solitude of the Savior, as well as a visit to the Cathedral of Le Mans. Gracias por su visita y hasta el año próximo!
Father Joseph Gonsalvez, csc, member of the Sacred Heart Province (Bangladesh) and recently assigned to the Shrine of Blessed Basil Moreau / Parish of Our Lady of Holy Cross, presided at Sunday Mass at the shrine/parish for the first time this past weekend. The faithful of Sainte-Croix were glad to welcome Father Joseph among them and congratulated him on his excellent French language skills. Congratulations, Père Joseph !
The Presider at Mass was Msgr Joël Mercier of the Congregation for the Clergy (Rome). Also present at Mass was Msgr Yves Le Saux, bishop of Le Mans. During the celebration, Louis Vadot was admitted into the postulancy program of the Congregation of Holy Cross. Pierre-Evenn de Fremond and Rémi de Saulieu O'Toole also received a blessing from the bishop before traveling to the United States to continue their formation as postulants and as novices.
To see more photos, visit our Facebook page!