SHRINE OF BLESSED BASIL MOREAU
A few pictures from our Parish weekend: Vigil Prayer and Adoration on Saturday evening, Mass, Advent decoration workshop for children, followed by an aperitif Sunday morning, and a conference on Advent followed by Vespers in the evening.
To see more pictures, check out our Facebook page!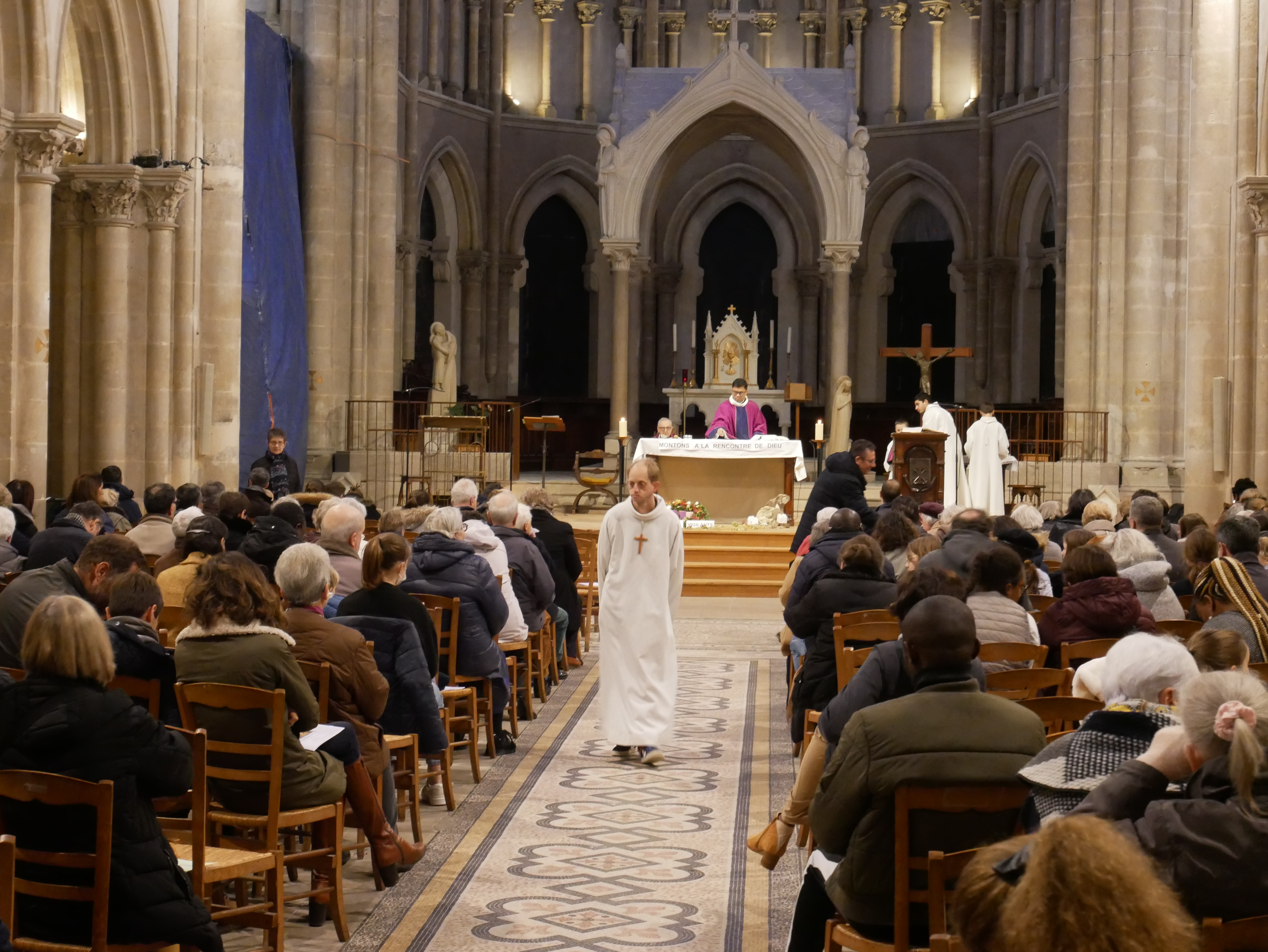 A few pictures of the celebrations of November 2, 2022, held at 11 :30am in the Holy Cross Cemetery, and at 6pm in the church of Our Lady of Holy Cross.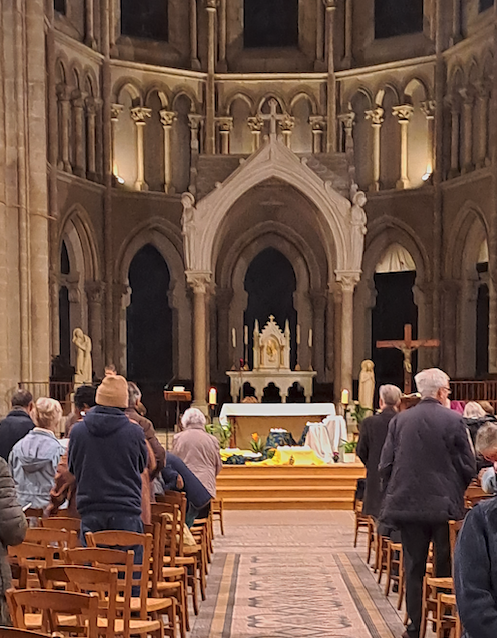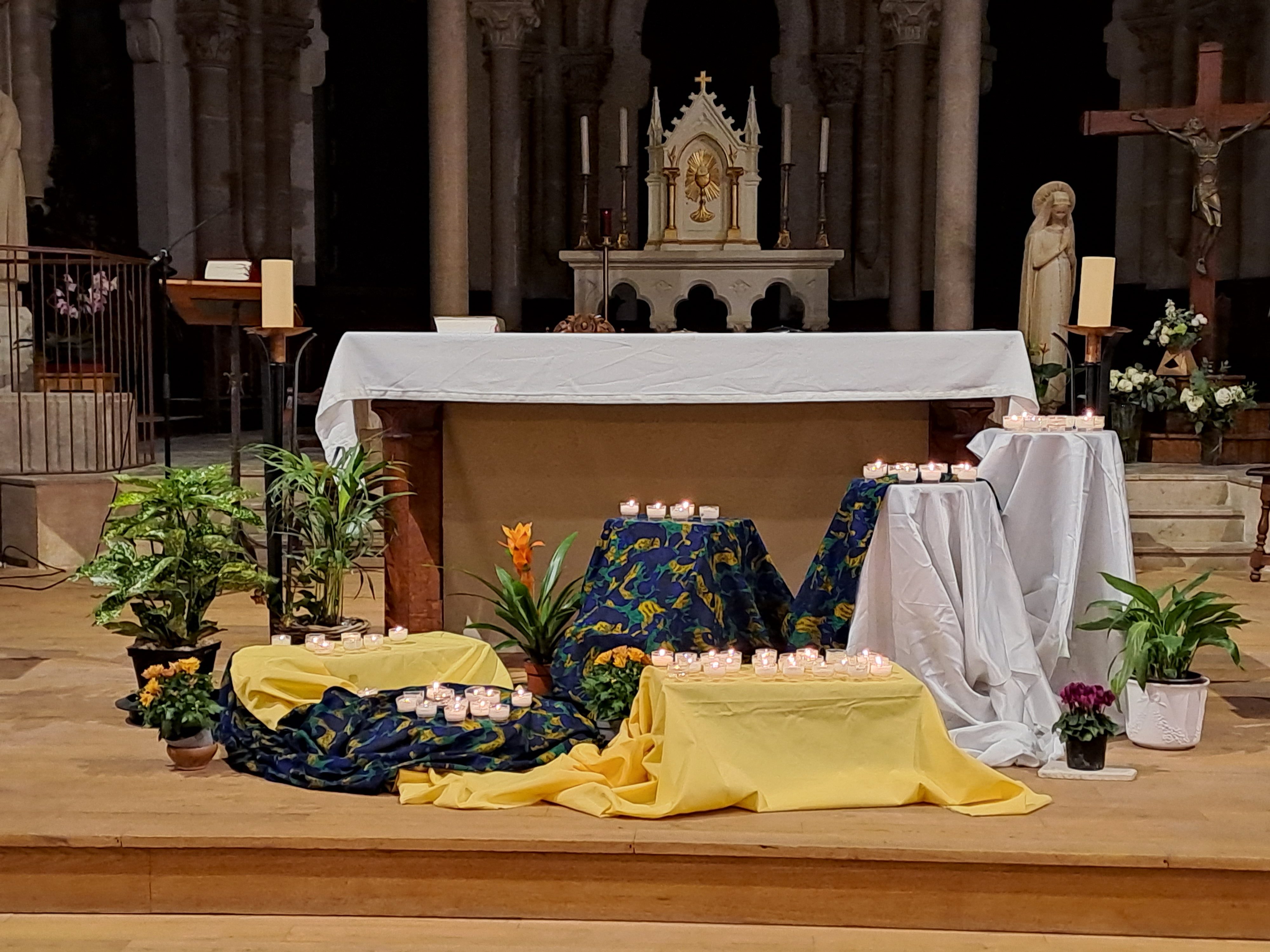 The Shrine had the joy to welcome students from the University of Notre Dame (Indiana), studying for a semester at the London Global Gateway. They were lead by Fr. Jim Lies, csc, Fr. John de Riso, csc and M. Kevin Barnes.
In addition to visiting the Shrine, they discovered the Cathedral Saint Julien, the old city of Le Mans, the Visitation Chapel. They also celebrated Mass at Laigné-en-Belin, birthplace of Blessed Basil Moreau.