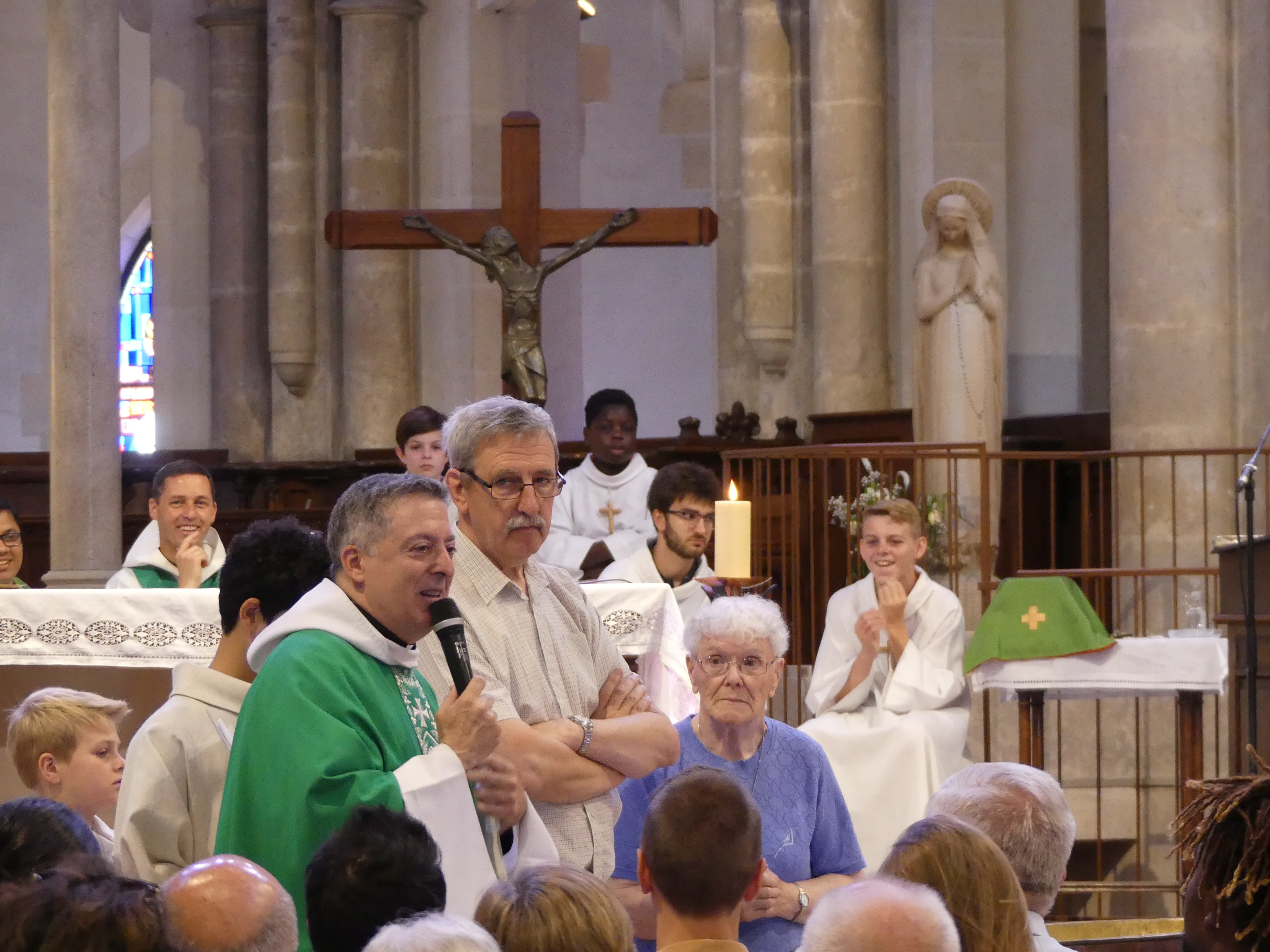 On Sunday, June 30, the Christian community at Our Lady of Holy Cross church (Le Mans) celebrated the blessing and dedication of a bell recently installed in the church loft.
Made in 1866 by the famed Bollée bell factory, the bell, from the Marianite clinic in Précigné, was a gift to the shrine from the Marianites of Holy Cross. In keeping with Christian tradition, the bell was given a name, as well as a godfather and godmother.
It was Fr. John De Riso, csc, pastor and rector, who chose the name "Louise" in honor of Louise (Pioger) Moreau, mother of Blessed Basil Moreau. It was Louise who, with her husband, Louis, gave young Basil and his brothers and sisters the example of a life of prayer and of virtue, and a profound devotion to the Blessed Virgin Mary. Serving as godfather: Monsieur Jean-Paul Joos, devoted parishioner and friend of the religious family of Holy Cross. Serving as godmother: Sister Jacqueline Brechotte, msc, Marianite of Holy Cross and archivist for the Marianite sisters.
Fr. John is grateful to Sr. Ann Lacour, msc and to Sr. Thérèse Poupard, msc for the gift of the bell, as well as to the donors (both French and American) who contributed generously to its installation.