the « Basil Moreau Month » started with a novena for the families from January 11 to January 19. The pilgrimages to Notre-Dame de L'Habit and Laigné-en-Belin, which were supposed to take place on January 8th and 15th, had to be cancelled due to the sanitary situation.
On Sunday, January 16, in the afternoon, the Shrine organized a brief presentation on Basil Moreau, followed by a time of veneration of relics and vespers.
On Monday 17 and Tuesday 18, Fr. Paul-Elie Cadet, csc, Fr. Joseph Gansalvez, csc, and Mrs. Tiphaine Hamerel, welcomed 3 classes of the Sainte-Anne Sainte-Croix School to give them a guided tour of the Shrine and talk to them about Blessed Basil Moreau and the Congregation of Holy Cross, starting with a slideshow. The children were very interested.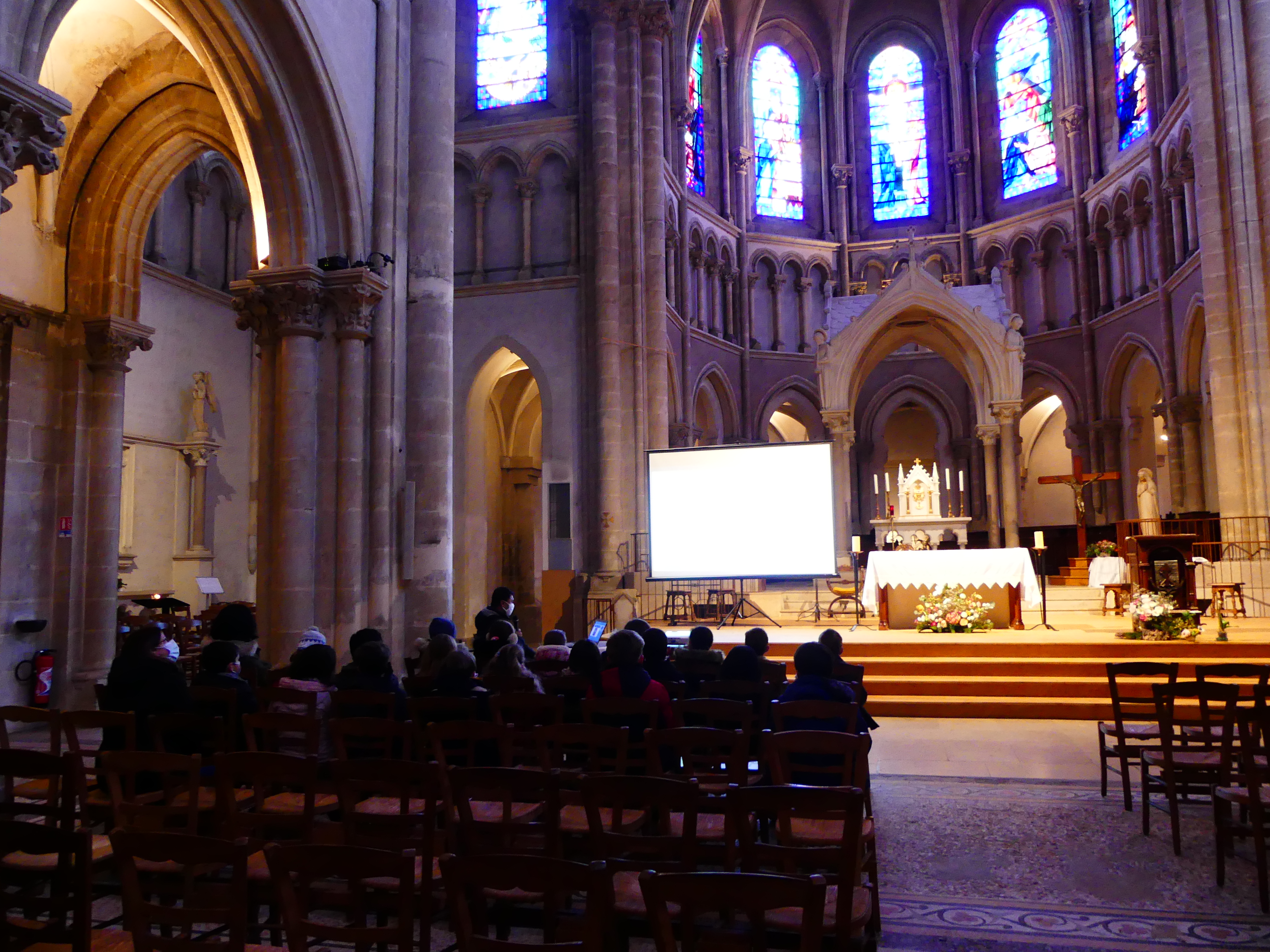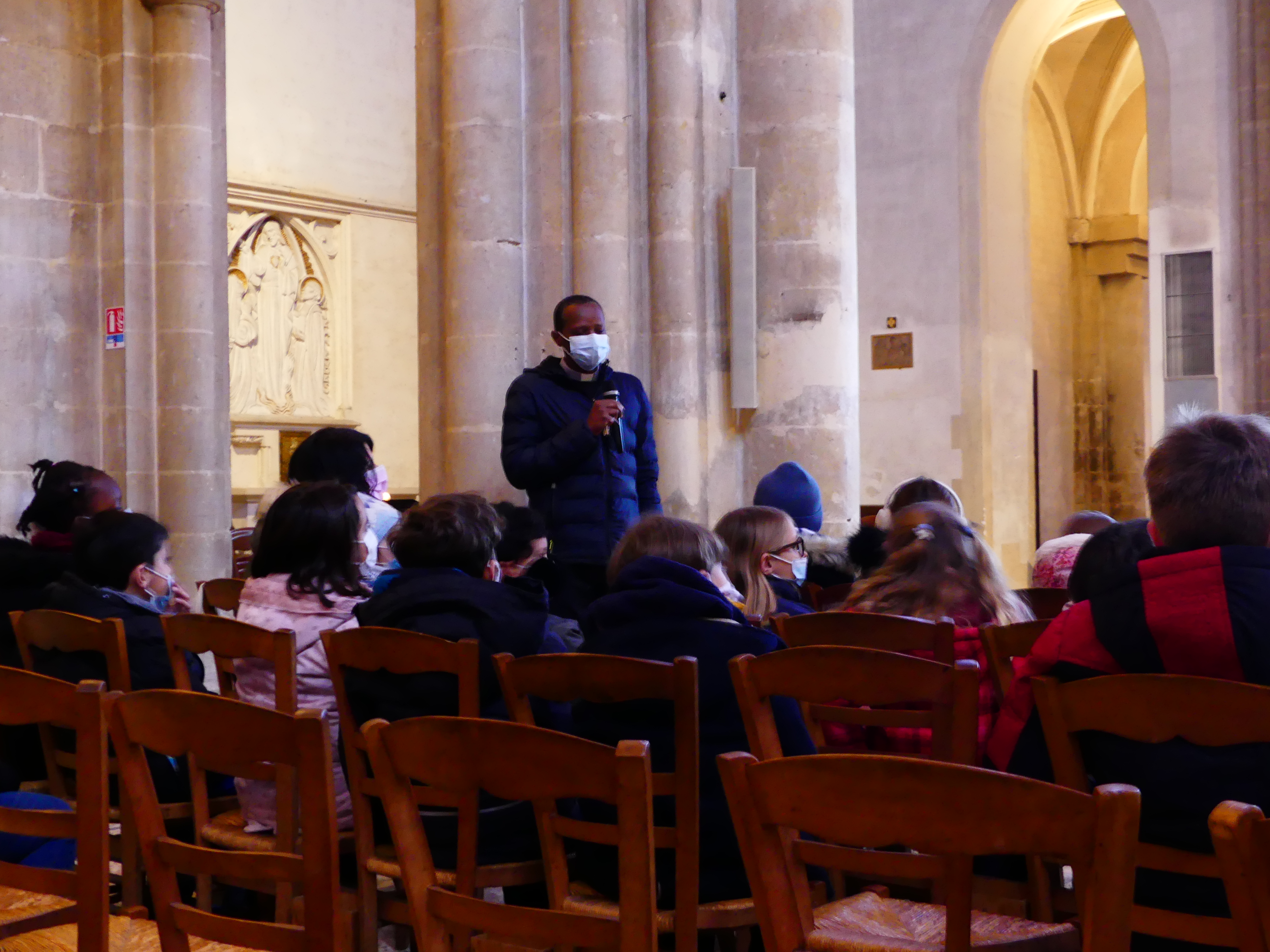 On Thursday 20th, Mass for Blessed Basil Moreau was celebrated in the chapel. It was the first Mass in the renovated chapel (see previous news). In the afternoon, once again, a presentation on Basil Moreau, veneration of relics and vespers.
For the "Basil Moreau Weekend", January 21 to 23, the Stations of the Cross were held at the Solitude of the Saviors, home of the Marianites Sisters, on Friday; a guided tour of the Shrine, Chaplet of the Seven Sorrows and a Night of prayers on Saturday; and Solemn Mass on Sunday, presided by Fr. Marc Valentin, csc and animated by the orchestra. It ended with a time of prayer around Basil Moreau's tomb.
The Shrine was happy to welcome for these events pupils from different Holy Cross Schools and confreres from the Congregation.
This "Basil Moreau Month" was a beautiful time of festivities to celebrate our Founder!