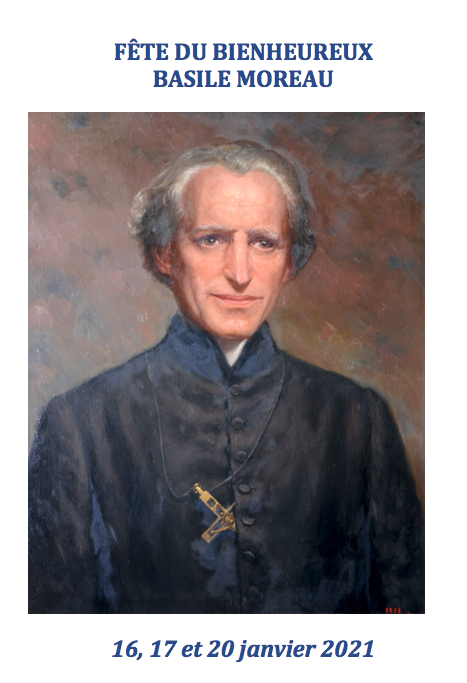 The Shrine will celebrate the feast of Blessed Basil Moreau on January 16, 17 and 20, 2020.
A novena will be said from January 8 to January 16 in preparation of the celebrations during morning masses (9 am, except on Monday January 11: mass at 6 pm).
Saturday January 16: Lauds at 8 :45am, Mass at 9am,
Eucharistic Adoration and confessions from 9 :30am to 10 :30am;
A moment of prayer based upon the life of Blessed Basil Moreau will be held at 3:30pm at the Solitude, home of the Marianites of Holy Cross
(35 rue de la Solitude).
Sunday January 17: Masses at 9am and 11am at the Shrine (Solemn Mass at 11am);
Solemn vespers at 3 :30pm at the Tomb.
Wednesday January 20: Eucharistic Adoration at 5pm at the Shrine,
followed by Vespers at 5 :45pm and mass for Blessed Basil Moreau at 6pm.
A very happy New Year to all, we keep you in our prayers!