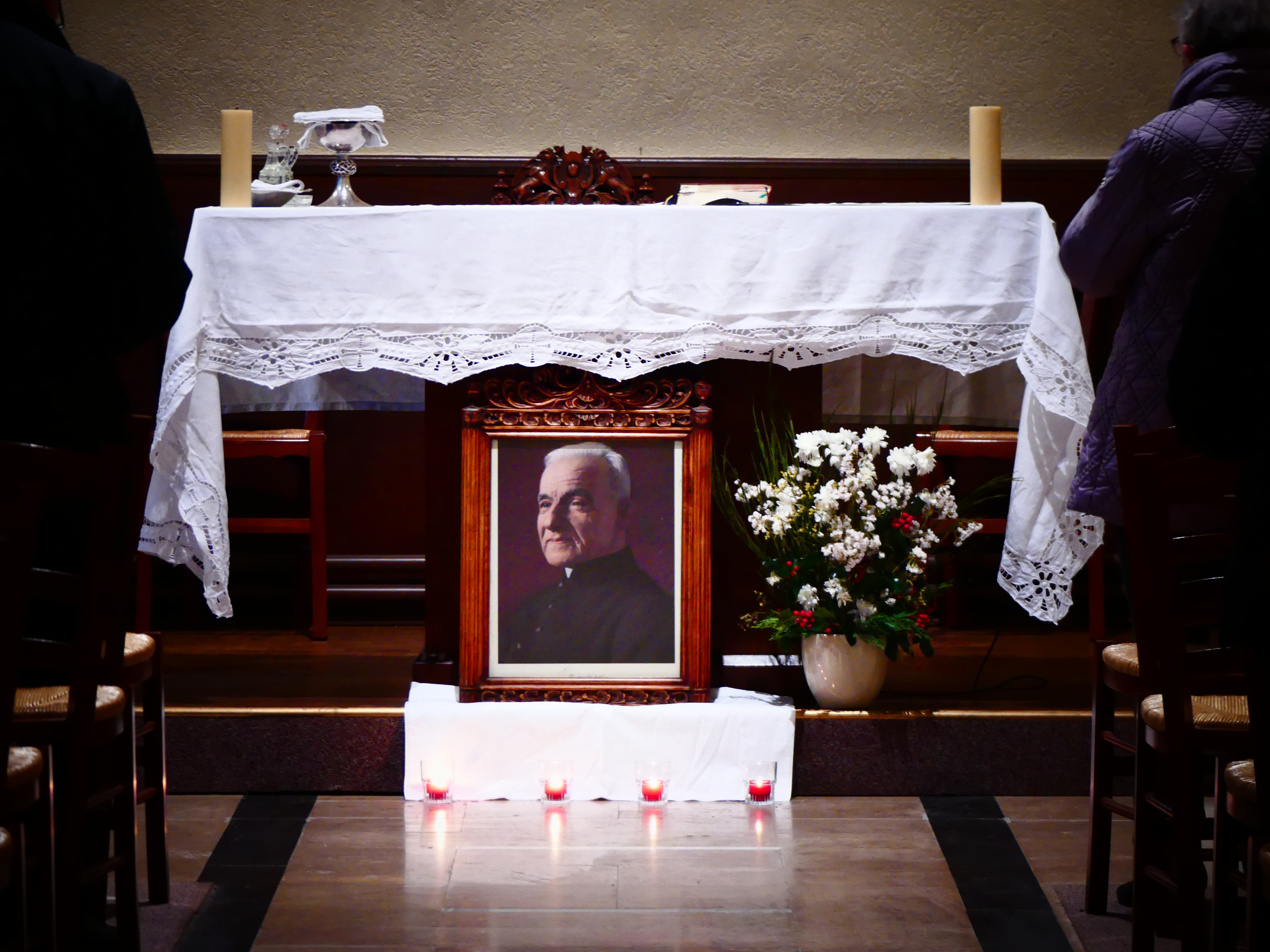 The Shrine of Blessed Basil Moreau celebrates today, January 7h, after a triduum of prayers, the Feast of Saint André Bessette.
Alfred Bessette was born August 9, 1845 in Saint-Grégoire d'Iberville (Quebec, Canada). In 1870 he requested to enter the novitiate of the Congregation of Holy Cross in Montreal. In spite of his weak physical state, he was finally accepted and would be known, henceforth, as André. He was appointed door-keeper of the Collège Notre-Dame.
People confided in him, and Brother André urged them to invoke Saint Joseph. In the course of time, he became known as a healer, who performed miracles; and yet, André repeated: "As for me, I am nothing…a tool in the hands of Providence, a poor instrument of Saint Joseph…" Brother André took great pains to attend to the people crowding around him. He spent long hours in his office welcoming the thousands of people coming to see him.
Brother André understood the meaning and value of suffering: "People who suffer have something to offer God. When they succeed at enduring their suffering, each day is a miracle!" To someone who was suffering he said, "Do not look to have your trials taken away from you; rather, ask for the grace to bear them well."

Brother André died January 6, 1937. His body rests in a simple tomb inside a magnificent shrine, which was raised on Mount Royal (depicted in one of the stained glass windows of the Shrine of Blessed Basil Moreau).
Beatified by Pope John Paul II in 1982, Brother André was canonized by Pope Benedict XVI in 2010.
Lord, you gave your servant, Brother André, a great devotion to Saint Joseph and a special commitment to the poor and afflicted. Through his intercession, help us to follow his example of prayer and love and so come to share with him in your glory. Through Christ our Lord. Amen.