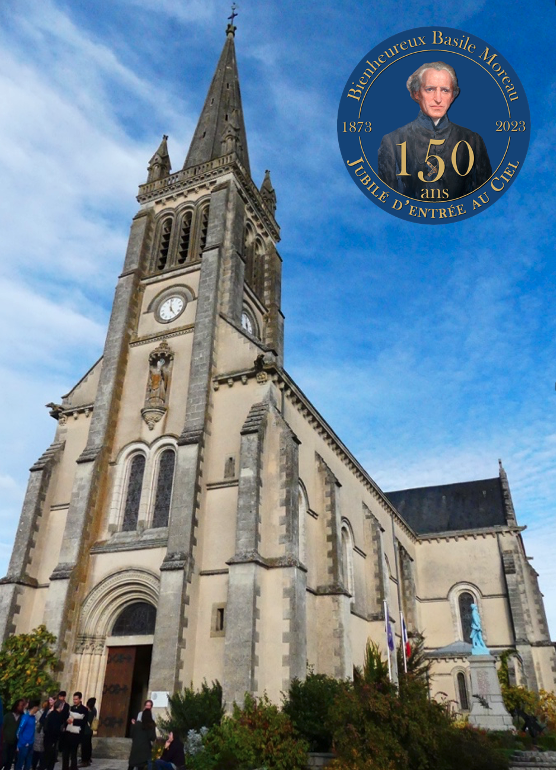 As part of the 150th anniversary of Basile Moreau's Entry into Heaven, Sunday, February 12, 2023, at 10:30am, will be the occasion for Mass at the Church of Laigné-en-Belin, the birthplace of Blessed Basile Moreau.
Let us go on pilgrimage to celebrate his birthday (February 11, 1799) and his baptism (February 21, 1799).
We will pray for the fidelity to our own Baptismal "Yes", for vocations, and for the sick on the occasion of the World Day of the Sick.
Blessed Basile Moreau, devoted son of the church: Father Moreau, filled with faith and love for the Church, you became the father of a great missionary family, sending your sons and daughters to far-off lands in response to the urgent needs of the time. Please pray for us, that always professing the faith of the apostles and remaining attached to the Successor of Peter, we might answer the summons to serve the people of God with generosity and love. Amen.