In June and July, Maria Murinova, Luke Schafer, Maria Semersheim and Katherine Smith, all students at Notre Dame du Lac (Indiana), came to Le Mans to spend time at the Shrine, with the Congregation of Holy Cross and with parishioners of Our Lady of Holy Cross. Here's a word from Maria Semersheim:
"Blessed Basile Moreau has been a familiar name to me throughout my studies at the University of Notre Dame in Indiana, but he became a more familiar story after visiting Le Mans and learning more of his story for a Holy Cross Heritage pilgrimage in 2019. This summer of 2023, he became a familiar friend. Moreau called me back to Le Mans for a few weeks, especially to the Shrine and its parishioners, and it was a precious time to return to the home of the religious family that has fostered so much of my own formation. I had the privilege of praying at Moreau's tomb often, and now it's a privilege to return to Notre Dame with a much deeper affection for the man who began it all by the grace of God."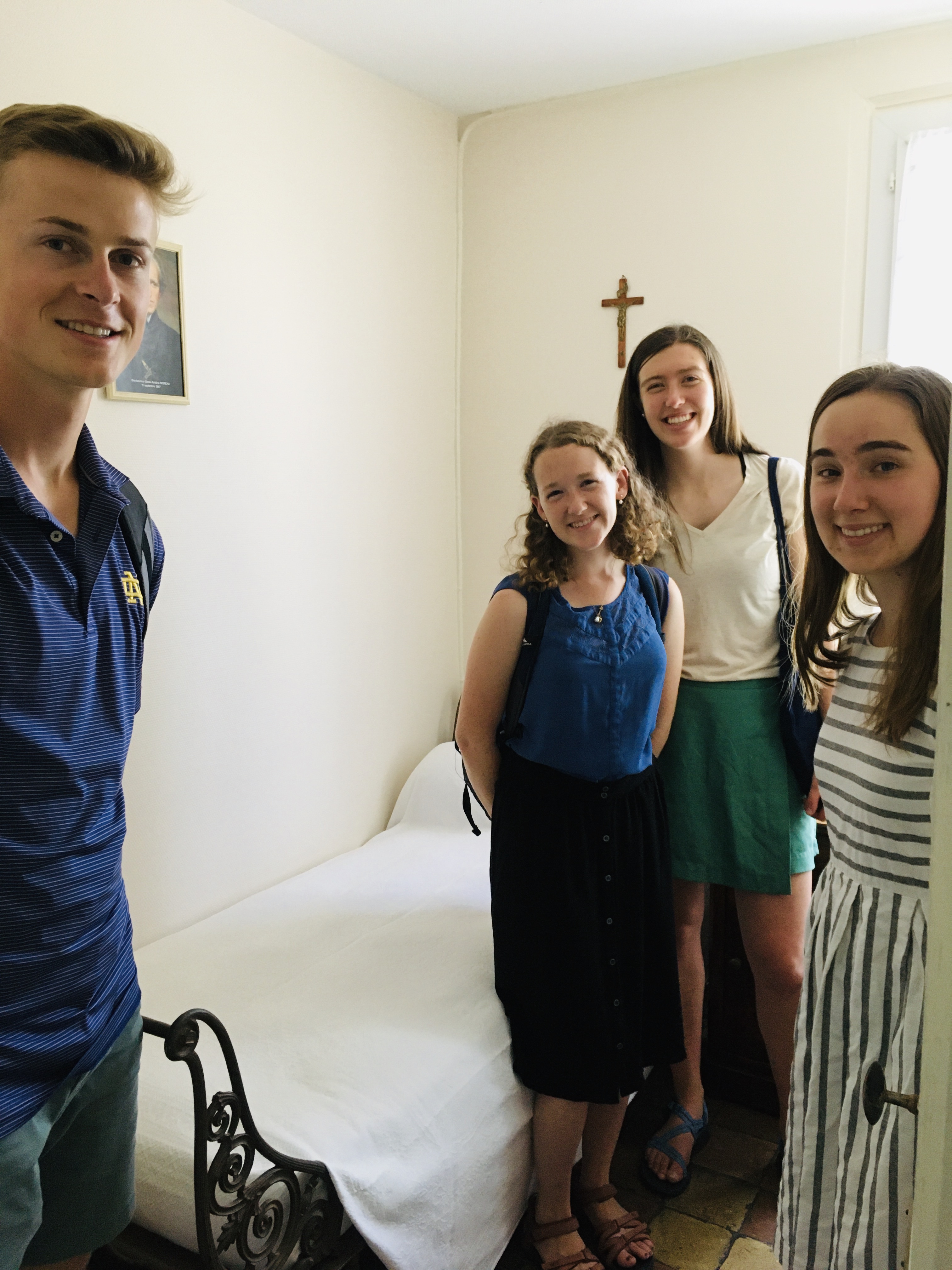 On July 18th, 2023, approximately 30 students from Saint Edward High School (Ohio), along with their parents and leaders, visited the Shrine. It was a wonderful discovery, as most of them expressed.
Seminarian Johnny Ryan, C.S.C and Scholastic Brother Bobby Mc Fadden, C.S.C, visited our Shrine in July. On July 21, Seminarian Johnny renewed his religious vows during Mass in front of the tomb of Blessed Basile Moreau, in the presence of Holy Cross members coming from different jurisdictions and many parishioners. Fr. Paul Valentin, C.S.C, Superior of the Mother Province of France, received his renewal.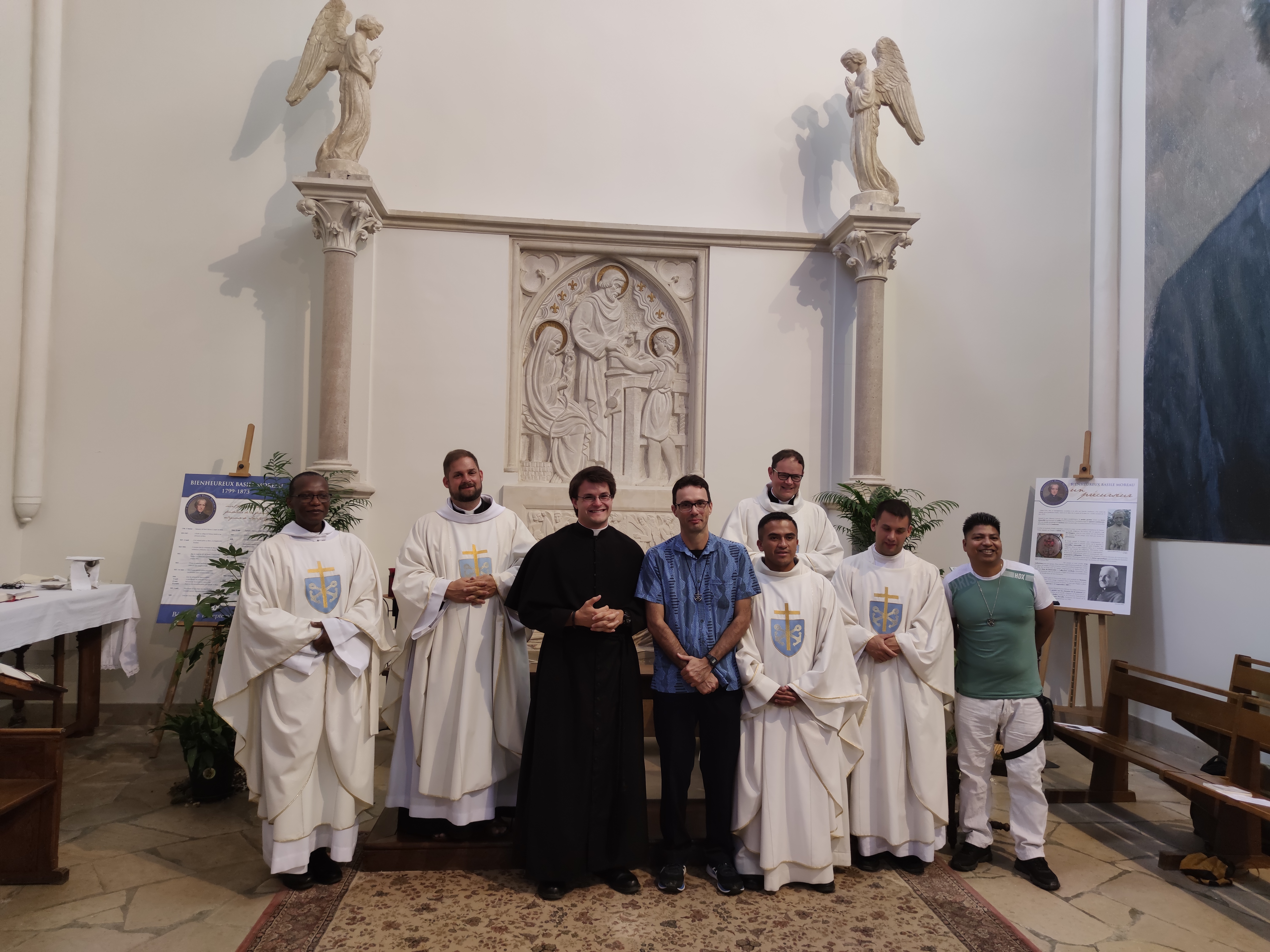 On July 21, we welcomed 10 people from Mexico including Fr. Pedro, C.S.C and Deacon Angel, C.S.C, for their pilgrimage at the Shrine.
From July 26th to 30th, Fr. Vincent B. Rozario, C.S.C, the Novice Master of the Sacred Heart of Jesus Province, Bangladesh, visited for the first time the Shrine and Our Lady of Holy Cross Church.
Cardinal Patrick D'Rozario, C.S.C, came on pilgrimage to the Shrine and Church. He also visited the Provincial House in Le Mans and the Basilica of Sainte-Thérèse in Lisieux during his stay in France.